E-commerce in full is Electronic Commerce, it usually refers to the trading of goods and servers over the internet, it consists of business-to-business (B to B) commerce and business-to-consumer (B to C) commerce and very recent direct-to-consumer. Not going into much deep past, in 1979 e-shopping invented and during 1991 an adoption of internet and first WWW (World Wide Web) were introduced and first browser in 1993 and in 1994 the first secure transaction happened, it was this time while the SSL (Secure Socket Layer – keeping both the sides i.e., sending and receiving of online transaction secure through encryption, this was a beginning of proper e-commerce and internet become a truly commercial medium. During 1995 online market places started opening up such as Amazon, eBay etc. and soon by 1990 the ecommerce globally reaches to US$150 billion.
E-commerce is not only for fashion and apparel, e-commerce includes almost all the segments, everything is online and in e-commerce! But we are focusing on apparel and fashion in this article, as per the 2PM reports, 13 of the top 20 direct-to-consumer (DTC) brands are in the apparel and fashion industry, brands like SHEIN, Chewy and Gymshark make the shortlist, wherein shein.com is the most visited fashion/apparel e-commerce site in the world, proving the immense power fashion brands hold in the e-commerce space. Global fashion e-commerce market size in 2023 is around US$800 billion, it is a world's leading e-commerce industry. Increasing use of internet on smartphone, globally growing demand, ease of shopping from anywhere anytime, lots of discount offers, verities and qualities etc. contributes to further increase of e-commerce and thus future will create new milestones for the business and revenue of this segment, it is expected to reach around US$1 trillion by 2025.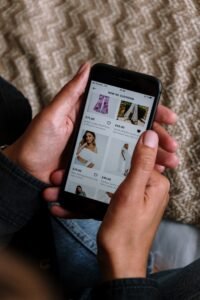 If we see a geography wise contribution, China is the largest market share of around US$400 million, followed by United States, United Kingdom, Germany and Japan, these are the top five. If we see the top companies list, Zalando has the highest market cap, around US$6.5 million, second is VIP Shop from China, and The RealReal from United States is third in revenue. Other leading e-commerce companies are The Hut Group (UK), About You (Germany), ASOS (UK), Boohoo.com (UK), Stitch Fix (US), Global Fashion Group (Luxembourg) and Revolve (US). Amazon is the largest market place, almost 55% of the product searches still start on Amazon hence this is the place where consumers start their shopping journey. Well, its not easy to make your products/brands fast sellable or generate higher revenue, you need a team, technologies, techniques, strategies etc. to get your products/brands highly searched and sold, to help you in this front, there are consultant/companies providing relevant services, that is also a huge industry and a segment we all should know about, I shall write a separate article on it later.
Almost all the brands/suppliers/retailers are active on e-commerce and trying their best to survive and scale-up either their own e-commerce sites/online business or being available on various market places or both, thus it's a cut-throat competition. One should adopt new technologies, new strategies, new techniques, new trend to win this game, few of the new are: Live stream shopping, Unique and rich editorial style, Discounts and flash sales, easy UI/UX understand and anticipate needs with better product discovery for example adding a product video to let the consumers visualize fabric texture and garment fall, showcase your brand/product with social/environmental care initiatives such as sustainable, eco-friendly, no child labor, ethical manufacturing and sourcing, save water and soil, more personalized structure and services.
Going forward, we will see new ventures, new technologies and new trends in e-commerce industry creating better experience for shoppers and also creating more jobs in the industry.