An interview of Marie Kinsella – CEO, International Exhibition & Conference Group and organizer of Global Sourcing Expo.
An Intro
Please give us an intro about International Exhibition & Conference Group as a company and Global Sourcing Expo as a show – in a nutshell.
Marie: International Exhibition & Conference Group Pty Ltd (IEC Group Pty Ltd) is a privately owned Australian company of key personnel with combined exhibition industry experience of over 70 years. Our focus is to build strong partnerships with key players in order to maximise the potential in every market, for the benefit of the industry.
Expos organised by the IEC Group include: Modern Manufacturing Expo; Workplace Health & Safety Show; National Education Summit; The Education Show; Footwear & Accessories Show Australia; Free From Allergy Show and of course, the Sydney and Melbourne Global Sourcing Expos.
Global Sourcing Expo overview:
Global Sourcing Expos Sydney and Melbourne provide a dedicated show platform to connect global manufacturers, producers, service providers and fashion labels with trade buyers and industry professionals from Australia, New Zealand and beyond.
The Show now includes a focus on home and gift, as well as apparel, accessories, and textiles. As one of the only shows in Australia to directly target wholesale and retail buying groups, this is an ideal opportunity to enter the Australian market.
TextilesResources.com: Educate us about your benchmark as a CEO of International Exhibition & Conference Group.
Marie: The true benchmark of a great show performance is the incredible attendees to our exhibitions, and every year the quality only increases. Secondly its about exhibitor satisfaction. We survey our exhibitors on a regular basis to get their feedback on the shows and whether they have been able to meet key personnel at the Expos. Another benchmark is employee satisfaction and retaining key, motivated staff who are happy in their role and continue to deliver a top-tier performance. Finally, quality systems and processes are integral to ensuring efficient and effective outcomes. In order to increase business performance there is a constant focus on improving the technology at our disposal.
TextilesResources.com: For Global Sourcing Expo show, your plan or vision of next ten years.
Marie: The plan for the next 10 years for the Global Sourcing Expo is to consolidate the support from our key regions as well as harness emerging markets – Africa and South America offer great potential.  To be truly global we will look to increase support from the European and American markets. Our focus will be to adapt and innovate more by embracing AI and new technologies. We will look to have greater and faster adoption of technologies to assist with the administrative processes and allow accurate business matching of our buyers and exhibiting companies.
TextilesResources.com: Your thoughts about sustainability in our industry i.e., textiles/apparel/fashion and how you plan to further highlight it in your upcoming shows.
Marie: The fashion industry is undergoing a major shift towards sustainability and many manufacturers and designers are heeding the call. Sustainability is a major pillar of both of our Shows in Sydney and Melbourne this year as we recognise that as an industry, we need to come together to decide on a long-term sustainability plan that both major and smaller producers can follow to reduce their carbon footprint.
The Global Sourcing Expo is unique in that it brings together manufacturers, and suppliers from all over the world over the course of a few days in Melbourne and now in Sydney. This gives us rare insight into the challenges and opportunities these suppliers face in their own countries in their quest to integrate sustainable design practices into their own production process.
Meeting manufacturers and suppliers at an event like this gives business attendees the opportunity to ensure their social corporate responsibility objectives are met. This is enabled by partnering with suppliers who have put measures in place to ensure a better environmental and social footprint. The Global Sourcing Expo gives brands and retailers more transparency into how and where the goods are made and gives them the freedom to explore the best fit for their company, all under one roof.
One of the biggest priorities of the 2023 Global Sourcing Expo is promoting transparency and accountability throughout the international sourcing supply chain. Our exhibitors are a testament to this commitment, as is the high number of sustainability-focused seminars in our Global Sourcing Seminar program.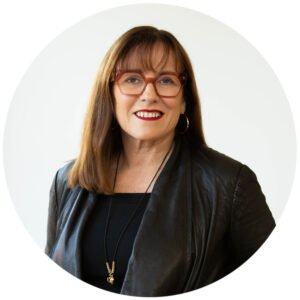 TextilesResources.com: Global Sourcing Expo show performance, pre-covid and post-covid.
Marie: The Global Sourcing Expo (formerly the International Sourcing Expo) is a strong annual event, mainly based in Melbourne. Post- COVID there has been a significant increase in demand from international companies wanting to do business in Australia. This has meant the Expo is now held twice a year –in Sydney in July and in Melbourne in November. The shows growth trajectory is significant with demand growing particularly from our Asian neighbors.
Australia is well-known around the globe as an easy and safe place to do business. Even though the quantity of our orders will be smaller than the European or USA market, international suppliers can rest assured that their business partners in Australia are reliable and that their business requirements are expanding rapidly.
TextilesResources.com: What are your key takeaways in regard to India-Australia trade partnership?
Marie: The Global Sourcing Expo in Sydney included the participation of four key trade organisations from India: Federation of Indian Export Organisations; Council for Leather Exports India; Carpet Export Promotion Council India and The Cotton Textiles Export Promotion Council of India, as well as many high-profile Indian Exhibitors. Events like the Global Sourcing Expo provide Indian suppliers with maximum market exposure, allowing them to showcase their products and services to a targeted audience interested in sourcing global products.
However, the benefits don't just lie in the new business opportunities on offer, but also the information shared via the Expo. Exhibitors from India are able to gain valuable market insights into the Australian and New Zealand markets, understanding trends, preferences and regulatory requirements.
While many Australian and New Zealand businesses think of India primarily in terms of its import capabilities, due to the high abundance of raw materials in the country, there is also a lot of untapped potential of those who wish to explore exporting to India.
With a large consumer market of over 1.3 billion people, India presents significant potential for companies to tap into a vast customer base. This, coupled with rapid economic growth has resulted in the emergence of a sizable middle class with increasing purchasing power. This expanding middle class seeks high-quality products, creating a ready market for Australian and New Zealand companies to explore.
Furthermore, bilateral trade agreements between India, Australia, and New Zealand provide a favourable trade environment by reducing tariffs and trade barriers, making it cost-effective for local businesses to export to India, as well as for Indian suppliers to export to Australia.
TextilesResources.com: Your secret of handling stress and success 😊, balancing personal life and professional life.   
Marie: For me the key issue is to not get overwhelmed when business gets very challenging but to stay calm and draw on my experience and the skilled team around me. Being conscious of not engaging in any negative self-talk helps with managing stress, as does appreciating what I have and how far I have come.
Taking long walks, going to the gym and spending time with family and friends help to balance the stress of business life.
A big thanks to all the readers of this interview.