In a world where fashion trends come and go at lightning speed, there is a growing movement that seeks to redefine the industry's impact on the planet and its people.
Conscious fashion is more than just a passing trend; it's a holistic approach that considers the social, environmental, and ethical impacts of the entire fashion supply chain, from production to consumption. It involves making mindful choices to minimise harm to people, animals, and the planet, while promoting transparency and sustainability throughout the industry.
"It's about a continual commitment to making better choices," explains Elizabeth Formosa, founder of Fashion Equipped, a consultancy driven by the mission to expand the reach and potential of the Australian fashion industry. "Consumers are prioritising conscious fashion at a higher rate than ever before, and ignoring this movement risks a brand becoming obsolete."
To help brands stay ahead of the curve, Elizabeth has designed a specialised 'Conscious Fashion Blueprint' that she will be sharing with attendees of the Global Sourcing Seminars via live videoconferencing at next month's Global Sourcing Expo in Sydney, taking place from 11-13 July at the International Convention Centre (ICC).
During her seminar, which takes place at 10am on Day 1 of the Expo, Elizabeth will share powerful insights on purpose-led brands, responsible sourcing strategies and of course, the Conscious Fashion Blueprint which equips businesses with the tools and knowledge needed to succeed on a conscious fashion journey.
"Our Blueprint has been developed through in-depth research, analysis, and collaboration with various industry stakeholders and hundreds of consulting clients," says Elizabeth. "It involves setting clear, realistic goals and targets for responsible business practices, incorporating input from experts and industry guidelines, and continuously evaluating and improving strategies to align with responsible business principles."
Upholding a positive impact and legacy
One crucial aspect of conscious fashion is its incorporation of social responsibility. By actively addressing social issues and promoting fair labour practices, conscious fashion aims to ensure that garment workers are treated fairly, paid living wages, and provided with safe working conditions.
"Social responsibility is not an afterthought but an integral part of the conscious fashion movement. As an industry, we must uplift local communities and empower marginalised groups to drive meaningful change from within," says Elizabeth.
However, the fashion industry at large faces significant hurdles in leaving a positive impact on the planet and its people. Excessive waste and pollution, unethical labour practices, and a lack of transparency along the supply chain are among the biggest challenges the industry must confront – with increasing urgency given the rise of fast fashion. "These issues require collective action and initiatives to create a more sustainable and socially responsible fashion industry," she adds.
Devising a responsible sourcing strategy
As Elizabeth explains, while every brand's sourcing strategy is unique, ensuring that it is ethically and environmentally responsible requires adhering to the following common elements:
Transparency in the supply chain: Knowing and understanding the origins and processes involved in the production of products.
Ethical labour practices: Ensuring fair wages, safe working conditions and respect for workers' rights throughout the supply chain.
Environmental sustainability: Considering the environmental impact of sourcing decisions, such as minimising carbon footprint, reducing waste, reducing chemical use and choosing sustainable materials.
Supplier engagement and partnerships: Collaborating with suppliers who share the commitment to responsible practices and working together to improve standards and performance.
Continuous improvement: Regularly evaluating and monitoring supply chain practises and strategy, setting targets and implementing measures to enhance social and environmental performance.
"Being a purpose-led brand goes beyond product and profit," she adds. "It means having a clear and meaningful vision and a mission that extends to social and environmental causes, guided by core values and a commitment to doing less harm."
2023 Global Sourcing Expo as a 'catalyst for positive change'
The Global Sourcing Expo shows in Sydney in July and Melbourne in November offer a rare opportunity for purpose-led brands to connect with hundreds of ethical suppliers from small to large-scale manufacturers.
"Attendees also have the opportunity to immerse themselves in a wealth of information by attending the Global Sourcing Seminar Series with dynamic talks hosted by industry change-makers that will help businesses stay updated with the latest trends and innovations in responsible sourcing," says Elizabeth.
"The Expo serves as a catalyst for positive change by creating a platform to connect and drive progress within the fashion industry, while also learning how to unlock optimal business results," she concludes. "By embracing conscious fashion, we can collectively create a brighter and more responsible future for fashion!"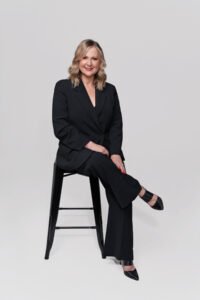 The Global Sourcing Expo will take place in Sydney for the first time, at the International Convention Centre from 11-13 July 2023, and again in Melbourne from 21-23 November.