The retail industry is undergoing a transformative shift driven by technological advancements, evolving consumer preferences, and the demand for personalised experiences.
The future of retail will be a key focus at the upcoming Global Sourcing Expo at their Sydney Show's Global Sourcing Seminars, taking place over three days (11-13 July 2023) at the International Convention Centre in Sydney. The 'Retail Futures' seminar, hosted by experienced retail strategist Barry Mowszowski of The Future Laboratory, will delve into the trends that will define the future of retail, including the emergence of AI-boosted hyper-personalisation.
Explains Fiona Harkin, foresight editor for strategic foresight consultancy The Future Laboratory: "In the era of hyper-personalisation, retailers aiming to maintain market share must cater to customers who expect tailored experiences and personalised interactions. However, meeting these expectations is becoming increasingly challenging due to stricter privacy regulations."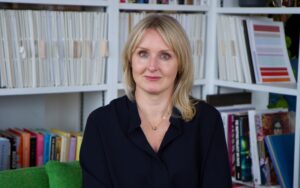 "First-party data has become valuable currency, and retailers need to leverage this data ethically and responsibly to meet customer expectations for personalisation and to redefine the retail experience," she says. The Future Laboratory terms this shift in retailer behaviour as 'EQ-Commerce' or Emotionally Intelligent Commerce.
EQ-Commerce refers to the growing trend of using technology to shape intelligent customer journeys and create personalised retail experiences. As consumers rely more on social media to influence their purchasing decisions, various platforms provide personalised content recommendations based on consumer data and trends.
However, Harkin cautions that rather than relying solely on social media platforms, brands should "create and own the social commerce experience within their channels."
"Artificial Intelligence's (AI) ability to analyse and recommend products will be crucial, but human touchpoints are equally important to ensure a seamless and interconnected customer journey," she adds.
The trends shaping the retail industry
As is the case with many industries in 2023, AI is proving to be a major disruptor to retail and should be seen as one of the biggest trends to watch.
At its most basic level, AI can enhance search capabilities, ensuring that customers can find products with ease. This, combined with advanced image search technology will vastly improve the customer's shopping experience.
"AI-powered recommendation systems will become increasingly important in analysing customer preferences and suggesting personalised products and services," says Harkin. "However, human intervention remains crucial to ensure that personalisation techniques feel intimate and intuitive."
Although increased personalisation through data is already prevalent in online retail, many brick-and-mortar retailers are missing out on opportunities for data capture. Once collected, shopper information can be used to forge complex consumer relationships. This trend may lead to the integration of more technology in physical stores, such as within mobile Point of Sale (POS) devices or via the rise of virtual flagships that could be developed into permanent immersive spaces that allow for a feedback loop between physical retail and e-commerce,  to create seamless touchpoints between the digital and physical realms. "The ability to offer a value exchange that treats customers as individuals, not just consumers, will set new benchmarks in relationship building," says Harkin.
Another trend to watch is the rise of "Live Retailing" or live-stream commerce, popularized in China and gaining traction in Western markets. This trend enhances customer service by providing a more human experience. Customers can interact with hosts in real-time during a live stream, asking questions and receiving immediate responses. The format improves engagement, builds trust, and ultimately leads to higher conversion rates and customer satisfaction.
EQ-Commerce as the foundation of a successful retail strategy
The Future Laboratory believes that as technologies and disciplines converge, the retail experience becomes more than just a transaction — it becomes a predictive, proactive, and positive conversation between retailers and customers. To help retailers stay abreast of these technologies and disciplines, the company regularly releases a detailed retail-focused macro trend intelligence report on its website.
The report includes strategic insights on how harnessing the latest technologies can devise an effective, EQ-Commerce-aligned retail strategy. However, catering to consumer needs at an increasingly large scale requires that retailers pay particular attention to the 'human element' by assembling cross-functional teams and nurturing talent to create a sustainable ecosystem. "Only by creating an optimal EQ-Commerce ecosystem can retailers deliver on the promise of personalisation without losing lasting customer relationships," explains Harkin.
Marie Kinsella, CEO, International Exhibition & Conference Group organisers of the Global Sourcing Expo agrees that the relationship between a customer and brand is at the heart of any success story.
"The Global Sourcing Expo is all about creating opportunities for collaboration where exhibitors and visitors can build long-lasting and mutually beneficial partnerships. We look forward to hearing The Future Laboratory's insights into what lies ahead for the industry at the upcoming show in Sydney and to highlighting the role that hyper-personalisation plays in helping retailers thrive in this evolving landscape," she concludes.
The Global Sourcing Expo will take place in Sydney for the first time, at the International Convention Centre from 11-13 July 2023, and again in Melbourne from 21-23 November.