Global demand for Australian clothing and fashion brands is growing fast, with global searches for these brands reported to have quadrupled in the last five years. It's not surprising that local fashion brands are considering making the leap into international
markets.
However, as Jude Kingston, a fashion retail expert with 30 years of experience in the Australian and international fashion retail landscape, points out, there are a number of significant challenges that designers should take into consideration. "Addressing these challenges is all about preparation, preparation, preparation! I can't stress this enough – know your target audience, check that your financial plan is accurate, and that you have
considered all possible outcomes to ensure that expanding into international markets is profitable for your business," she says.
Jude will be elaborating on these challenges and the actions designers need to take to prepare a winning pitch for international buyers as part of the Global Sourcing Seminar Series, at the much-anticipated Global Sourcing Expo in Melbourne, taking place from 21- 23 November at the Melbourne Convention and Exhibition Centre. Her seminar, 'Global Success For Your Brand: Your Passport to International Markets' forms part of a three-day series of expert presentations on retail, sourcing and product development.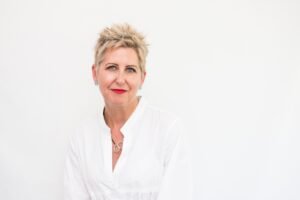 Getting the right start
According to the Australian Bureau of Statistics (ABS), half the businesses that started in 2019 were permanently closed by June this year. Fashion brands would have been amongst those.
To set the right foundations for global success, Kingston encourages fashion brands to take the following actions:
Do your homework: In addition to having a well-researched cost structure and a clear understanding of the manufacturing and shipping requirements for the various markets you're planning to enter, it's essential to research the customers and retailers, as well as potential partner agencies or third-party purchasers (3PP) in those territories. "Learn about the market you are catering to, gain insights about retailers and how to cut through and access the international sector. Seek opportunities and speak to industry experts," advises Kingston.
Choose partners whose brand values match yours: When it comes to sourcing materials and manufacturing partners or suppliers, be sure that your brand's needs and values will be matched. "Are they aligned to what your brand stands for? Take the time to research what brands or products they currently manufacture or supply. And evaluate whether they can meet your minimum order quantities (MOQs)," recommends Kingston.
Prioritise ethical and sustainable practices: Noting that the fashion industry is one of the biggest environmental offenders, it's wise to source recycled and repurposed fabrics. However, when sourcing new suppliers and materials, make sure they have all of the ethical and QC certificates such as: BSCI, ISO and SGS. "It may even be a case of paying a visit to the factories of prospective suppliers, to see first-hand how they operate and ensure their commitment to sustainability and traceability," says Kingston.
Don't let trends lead you astray: In the fast-moving fashion industry, trends are constantly changing. "Don't get caught up in 'trends' that don't align with your brand and business. Manage your inventory so you avoid holding excess stock. Be relevant to what the customer wants but at the same time, dare to be different," explains Kingston.
Patience, courage and resilience: A designer may have the most amazing collection, but it takes time to build a brand, so resilience and tenacity are important. "Take calculated risks and grow from mistakes. It takes time – but believe in yourself and your vision," says Kingston.
Kingston is confident that Australian fashion brands can find success in the global market.
"Australia has a lot to offer the rest of the world and as consumers we are very diverse and
open to new ideas and trends," she concludes.
"The insights shared by Jude – a fashion industry veteran – are invaluable for any fashion brand looking to enter the global market and succeed. Her seminar will unlock the industry's secrets and empower designers to deliver a pitch that impresses international buyers," comments Marie Kinsella, CEO, International Exhibition & Conference (IEC) Group, organisers of the Global Sourcing Expo.
The Global Success For Your Brand: Your Passport to International Markets Seminar takes place on 22 November from 2:30-3:30pm at the Melbourne Convention & Exhibition Centre.