Advanced Textiles Expo. 1-3 November, 2023. Orlando, FL, USA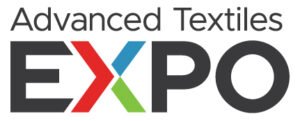 IFAI Expo is now Advanced Textiles Expo!
Join more than 4,000 attendees at the textile industry's flagship show. Access the industry's leading companies, enjoy live product demonstrations on the show floor and social events, discover the latest innovations in technology and textiles. Organized by Advanced Textiles Association (ATA).For a century, Advanced Textiles Expo has been the industrial fabrics industry's flagship show. As the premier textiles event, Expo is the place where industry stakeholders and leaders connect, learn, and make purchases in order to grow their businesses.
Connect with industry experts and peers
Discover new products and applications
Advance your business with insights on market trends
Solutions
With over 260 exhibitors organized by market on the Expo show floor, you are guaranteed to find an exhibitor who has a solution to your problems. See new and innovative equipment, applications and services in action and discover your next break-through.
Industry-Leading Exhibitors
The show floor at Advanced Textiles Expo is made up of quality exhibiting companies in the specialty fabrics, advanced textiles and shade and weather protection markets. View live demonstrations of the newest products and equipment in your industry up close and in person.
Education
Listen and learn from a wide variety of education taught by experts and specific to your market. With dozens of speakers you will have multiple opportunities to gain valuable knowledge from the ones who know best. Education at Expo includes in-depth classroom sessions and 25-minute campfire sessions by market on the show floor.
Networking
There's no better event to make valuable new connections and friendships than at Advanced Textiles Expo. Networking events at Expo include the Opening Reception, Industry Night, Awards Tower/Experience, Fun Run, Happy Hours and more. You are certain to expand your network at Expo.
New Ideas
Finding inspiration and new ideas to take back to your business is easy to do at Expo. You will find ample opportunities to conversate, share thoughts and listen to ideas with exhibitors, speakers and like-minded attendees at Advanced Textiles Expo. This is great way to get a better idea of how your peers are navigating their way through the industry.
World-Class Speakers
Experts from across the textiles industry come to Expo to share their expertise and advice. Listen to their perspectives on different topics, ask questions you need answers to and gain invaluable knowledge you can use to grow your business.