Fashion Style Russia. 19 – 22 February 2024. Crocus Expo, Pavilion 1. Moscow, Russia.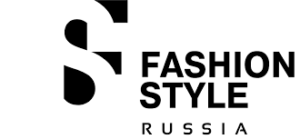 FASHION STYLE RUSSIA is an international trade fair of clothing, footwear, accessories and fashion services. It is held twice a year in the most modern exhibition center in Russia. The event brings together local and international companies and provides excellent opportunities for business development in the Russian market. The inspiring project presents fashion shows of underwear, clothes and fur throughout the event. The participants have great opportunity to demonstrate their brand and make it visible to visitors, buyers and the media at the catwalk. The program of fashion seminars and talks, business conferences and presentations held by top-ranked industry experts is an opportunity for exhibitors and attendees to gain insight into consumer behavior and in-depth analysis of the Russian fashion market.
Fashion Style Russia is the first professional exhibition held in Russia. It brings together all the fashion trends: women's, men's, children's, sports, youth and home wear collections, shoes, bags and leather accessories, underwear, fur and leather goods, as well as services for their promotion such as the companies offering marketing, logistics, merchandising, branding, identity, training, and certification services.
Fashion Lifestyle: Premium quality fashion clothing, designer brands, limited collections ― everything that most demanding customers need to create trendy styles.
Fashion Lingerie: The most delicate, snuggly and frivolous section of the exhibition featuring leisurewear, women's and men's underwear and beachwear collections.
Fashion Accessories: Collections of bags and leather goods, luggage accessories, belts, gloves, scarves and hats, accessories and jewelry that means everything that makes the range of outfits complete, the collections more sophisticated, and your image perfect.
Fashion Shoes: Collections of men's, women's, and children's shoes – casual or party shoes, walking or running shoes, indoor footwear and shoes for special occasions, plus footwear care products.
Fashion Sport Casual: Sport & Street, athleisure and sport chic collections designed for professional and amateur workout and wellness fans and active lifestyle supporters.
InterFur: International fur exhibition. Ready-to-wear leather and fur goods, equipment, components and related products and services.