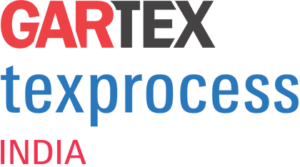 About the show:
Gartex Texprocess India is a comprehensive tradeshow on garment textile machinery. The show is targeted to address the interests of those who wish to reach out to the textile and garment machinery & accessories market in India. Acting as the definitive gateway to provide excellent quality and one-stop selling and sourcing platform, the event will showcase products, services and technologies related to the complete production chain.
Gartex Texprocess India 2023 is designed to be the trendsetter for the industry player to showcase new technology, state-of-the-art equipment, materials and services. The Show hopes to accelerate technological advances in the Indian textile & garments industry through the showcase of high-quality, high-speed and competitively-priced products.
It will also provide a unique platform for international and national suppliers and trade visitors to expand their business opportunities in the garment and textile industry in India through networking and engaging in investment opportunities during the show.
Exhibitor's benefits:
The venue is centrally located at Pragati Maidan – The World-Class Exhibition Centre
Great platform to showcase your product range to key decision makers
Increase brand presence & visibility, and expand your business avenues
Perfect Launchpad for your new products as well as get instant feedback
Interact & network with the entire value chain (manufacturers, suppliers, dealers etc.) under one roof
Observe competitors and market trends
Build a database of potential buyers
Grab unlimited opportunities to discover new global innovations
Face-to-face meeting with invited key clients & target customers
Visitor's benefits:
Stay up-to-date with emerging trends in the garmenting and textile manufacturing industry
Sourcing platform for right product ranging from garmenting & textile machinery, fabrics to accessories & allied industries
Meet new contacts and build your network
Analyse the competition by knowing your competitors
Witness new product launches before they hit the market
Get hands-on experience of machinery, embroidery machines, laundry & finishing equipment & more
Gain market knowledge through interactions on the show floor
Incorporated segments such as Denim Show & Featured Zones, Fabrics & Trims Show and Screen Print India to highlight recent developments & advancements in these fields