Intimasia 2024. 22 – 24 January 2024. Bombay Exhibition Center, Nesco Goregaon, Mumbai, Maharashtra, India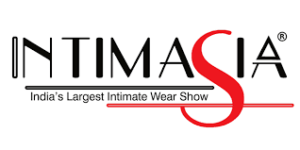 The Absolute Confluence Of Brands, Retailers, Distributors From Innerwear, Comfortwear, Swimwear & Sportswear
Experience the future of Innerwear, Comfortwear and Sportswear at INTIMASIA 2024, South Asia's Largest Trade Fair. Set to mesmerize the nation with its grandeur, this remarkable event showcases the latest trends and innovations in the realm of innerwear, sleepwear, loungewear, thermals, shapewear, swimwear, activewear, and sportswear. To be held in the bustling business capital of India – Mumbai, INTIMASIA is the ultimate platform for global trade, bringing together industry professionals, esteemed brands, and discerning buyers from around the world.
With over 300 coveted brands showcasing their finest offerings, the event promises a remarkable showcase of cutting-edge designs, superior craftsmanship, and innovative technologies that shape the future of the industry. With a staggering number of attendees, including industry professionals, retail giants, distribution experts, and fashion enthusiasts, INTIMASIA 2024 presents an unparalleled opportunity to engage with over 20,000 retailers and distributors. These key stakeholders play a pivotal role in bridging the gap between brands and end consumers, making them crucial partners in your business growth.
INTIMASIA goes beyond being just a trade fair; it serves as a catalyst for innovation and a platform to shape the future of the intimate wear and functional wear segment. Through panel discussions, seminars, and thought-provoking presentations, industry leaders and experts will engage in a dialogue about the latest trends, emerging technologies, sustainability, and consumer preferences. This exchange of ideas and insights will inspire creativity, encourage collaboration, and pave the way for a progressive and sustainable industry.
Whether you are a brand, manufacturer, retailer, distributor, or fashion enthusiast, INTIMASIA 2024 offers an unparalleled opportunity to immerse yourself in the world of intimate wear and sportswear. Discover the latest collections, witness the unveiling of breakthrough technologies, and connect with like-minded professionals who share your passion for the industry.