In one of my previous articles, I had written about fashion education options to pursue an aspiring career in fashion industry, other articles are about general info about fashion and famous apparel/fashion brands 1st volume, in these two articles you can find very short and random info about fashion designers and fashion labels, thus, I thought to write an article entirely on fashion designers, here we go!! Welcome to an anthology in a nutshell of few of the world's top fashion designers!
For all fashion lovers, one common question is, who are the top fashion designers in the world? Well, an answer is, there are many top fashion designers, but I cannot accommodate all in one article, thereby I am writing on just few of them, without any comparison.
If we look back at the history, Charles Frederick Worth is known as the first fashion designer in the world in regard to the modern sense of the term, during 1825-1905, his success was such that he was able to dictate what customers should wear. Since then, many designers worked hard for fashion industry and set their iconic brands and labels and companies, from apparels to footwear, handbags to accessories, these designers are famous for their creative and unique designs and styles.
Marc Jacobs: Born in 1963, his company/label's name is Marc Jacobs International Company L.P., which was introduced in 1993 and later introduced Jacobs's signature brand debuted menswear line. He is United States nationality and in 2010 he was mentioned in the list of 100 most influential people in the world by Time Magazine. He learnt hand
knitting from his grandmother and since his childhood he started designing. For his graduation project from Parson School of design, he designed hand knitted oversized sweaters in 1984 and won Perry Ellis Gold Thimble Award. He worked as Creative Director of Louis Vuitton for 17 years before launching his brand.
Donatella Versace: Born in 1955, her company name is Versace and Italy nationality.  Donatella studied literature and foreign languages in Florence to become a teacher, she didn't always want to be a fashion designer. She is a sister of Gianni Versace, the founder of Versace, after the death of Gianni in 1997, Donatella focused on advertising and strengthened the brand.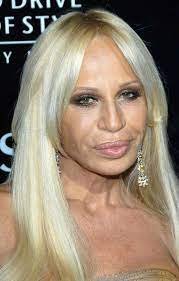 She was the first major fashion designer to use celebrities, she brought Jennifer Lopez, Lady Gaga, Madonna, Beyonce and other stars to the Versace collection. Turning point for her career was Jennifer Lopez's "Jungle Dress" from the 2000 Grammy Award.
Giorgio Armani: Born in 1934, his company name is Armani, Italy nationality. He is very famous designer known for an extremely luxurious and elegant style of design, in 1975 he found his famous company, and later it diversified into music, sport and luxury hotels, he opened Armani Hotel in Burj Khalifa in 2010 and is famous for luxurious living and fine dining.
He is the first designer to ban models who has a Body Mass Index under 18. The famous popstar Lady Gaga's costumed are designed by Armani.
Calvin Klein: Born in 1942, his company name is Calvin Klein Inc., United States nationality. He established his company in 1968 which were primarily into clothing, watches, perfumes and jewellery. His signature tight-fitting jeans introduced in 1974, due to the grand success of this design, during the same year he awarded as outstanding design in men's and women's wear from the CFDA (Council of Fashion Designers of America) the first designer to receive this award.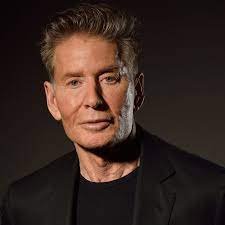 Calvin Klein (CK) designs are simple, comfortable and yet stylish – no over scale or extreme, his denim and undergarments line are very successful and popular.
Coco Channel: Born in 1883, her company name is Chanel, France nationality. She is the only fashion designer considered as most important people of the century by Time Magazine. The famous women's suit which consists of slim skirt and collarless tweed jacket developed by Chanel was worn by icons like Princess Diana, Jackie Kennedy and others and is still very popular.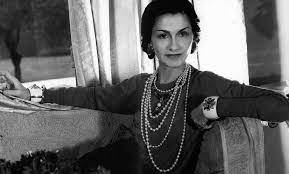 Her other iconic products such as the 'little black dress' and 'Chanel no. 5' perfume, both are greatly popular. She believed in "luxury must be comfortable, otherwise it is not luxury".
Ralph Lauren: Born in 1939, his company name is Ralph Lauren Corporation, United States nationality. He founded the company in 1976, is a multibillion-dollar enterprise, he is a famous fashion designer and a successful businessman.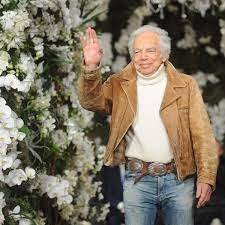 His brand, 'Polo Ralph Lauren' is widely popular and known, the short sleeve shirt with the Polo logo on it was also very much famous, its an elite American lifestyle brand. He is a notable philanthropist and believes in longevity, timelessness and style.