The fashion era begun during 1800, Brooks Brothers, the first fashion brand opened in April 1818 at Manhattan, Hermes was born in 1837, since then, many fashion brands and high fashion (luxury fashion) brands have come up, many of them survived and many of them couldn't. The list of top brands consists Chanel, Dior, Saint Laurent, Versace, Fendi, Dolce & Gabbana, Giorgio Armani, Rick Owens, Calvin Klein, Tommy Hilfiger, Gucci, Louis Vuitton, Prada, Burberry, Hermes, Balenciaga, Ralph Lauren, Givenchy, Valentino, Alexander McQueen, Tom Ford, Salvatore Ferragamo, Balmain, Nike, Stella McCartney, Hugo Boss, Thom Browne, Kenzo, Diesel, Lacoste and more. To become highly popular or most purchased, the fashion/clothing brands or companies have to put in lot of efforts, effective business strategies, good quality products or materials, branding, better designs, affordability etc.
Louis Vuitton: Louis Vuitton Malletier is the most well-known brand and among top 10 fashion labels in the world, established in 1854 at Paris. The company makes most beautiful handbags, luggage, accessories and ready-to-wear apparels, leather products, perfumes etc. The company is also practicing eco-friendly productions. LV is also known for its luxurious and expensive items. Company operates around 5600 stores across the world, with 79100M Euros in 2022 as per the data available on internet.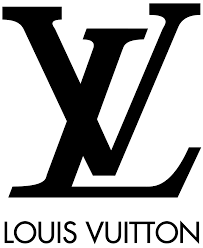 Christian Dior: It is a French luxury brand founded in 1946, company has more than 300 boutiques around the world, it is a 6th highest earning fashion label. Their products range from haute couture to ready-to-wear designs, all premium products. The brand offers women's clothing, accessories, beauty & cosmetics line, Dior Homme for men and Baby Dior for children. The company revenue around EUR 79000 million.
Gucci: The Italian luxury brand founded in 1921 by Guccio Gucci, their collection includes clothing, accessories, home décor, fragrances, shoes, luggage etc., they also have eyewear including sunglasses and optical frames for both men and women. Gucci is the most-followed luxury brand on social media with more than 65 million followers. Gucci's 2022 revenue reported Euros 10.5 billion and they have around 528 stores worldwide.
Chanel: It is the most prestigious fashion companies in the world, established in 1909 at France by Gabrielle 'Coco' Chanel, known for its classic and timeless designs, it is a popular luxury fashion. Quilted handbags and pearl necklaces are some of the signature products, they also have wide range of ready-to-wear apparel, accessories, fragrances etc. Their products are most expensive and preferred by high-end fashion consumers. Chanel has around 300 boutiques worldwide, with the revenue of US$17.2 billion.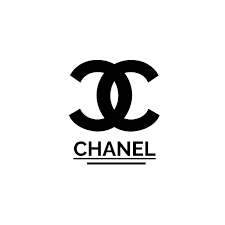 Giorgio Armani: The Italian fashion houses founded by Giorgio Armani in 1975, comprises with four lines including EA7, Emporio Armani, Armani Exchange and Giorgio Armani, out of these, Giorgio Armani collection is a luxury segment and rest are middle market. Their jeans brand Armani jeans is very much into demand, they also have men's coats range, Emporio Armani Junior ranges for Armani boys' and girls' wear, they are also into hospitality and food business. The group has around 500 stores worldwide with revenue in 2022 reached to Euro 2.35 billion.

All the above brands are also available on e-commerce, marketplaces etc. In this first volume of the article, we are covering top 5 fashion brands of the world, in the second volume I shall cover few more, soon!