During recent few years textile/apparel/fashion industry has adopted many latest technologies and innovations in almost all the processes such as designing, sourcing, production, logistics, sales, etc. writing everything in one article is not possible, hence, in this article I shall run through few information shortly.
Everywhere, innovation happens due to demand, in this industry also there were and there is strong demand of sustainable production, reduce production time and cost, ethical and fare practices, professional approach, new trends and better-quality materials and many other are the reasons and demands in adopting latest technologies and innovations. The innovations and adoption of new technology started from 1700 onwards with power loom, flying shuttle, spinning jenny, cotton gin, jacquard loom, synthetic dyes, water frame spinning mule etc. invented. Earlier textile industry used to be known as a cottage industry, but now it has reached to a large-scale enterprise level business.
ERP (Enterprise Resource Planning: In textile industry, the production processes such as all types of procurement, designing, production, packaging, warehousing, distribution, sales generation, data safety etc. are much lengthy and complex, especially for big brand or textile mills or larger production house or vertical integrated unit, it is essential to monitor and upscale each production processes, and help businesses to be more effective and grow quicker. ERP software helps the users to manage end-to-end business processes digitally, the cloud-based database also allows different department stakeholders to access the data from anywhere anytime and to communicate internally with each other, share data with full privacy, the software supports in better management in all areas such as raw materials, finance, inventory management, plant management, quality management, reduce machinery downtime, increase workers efficiency, cost saving, etc. ERPs are available either in standalone (i.e., all the features in one or one ERP supports all processes) or individual ERPs for each process (ERP for procurement, ERP for production, ERP for inventory management etc.).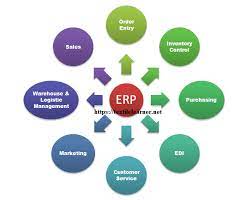 There are several companies providing ERP software, few of them are Infor, Datatex, WFX, SAP, Absolute, Oracle NetSuite and many more.
Digital dyeing and printing machines and technology: Dyeing and printing are the highest contributors in polluting air/water/land, also, during these processes the water consumption is also high.  Prior to 1980, the printing was done through screen printing and block printing, here, block printing is a manual printing and requires much time, anergy and resources, hence it's a costly production. Screen printing was done either manual or semi/fully auto machines, during 1980, it was replaced by digital printing. Digital textile printing is a method wherein colorful designs are printed or embossed on different types of fabrics using digital ink-jet printing technology. If you ever visit ITMA or India ITME or ITM or ITMA Asia or FESPA , such trade shows, they have specific zone or hall allocated to DTP machines and technologies companies wherein you can meet the producers such as Colorjet, SPG Prints, Bluesign, MS Printing Solutions, EFI, OrangeOTec, EPSON and many more. DTP machines are available in many features such as direct-to-textile printing, sublimation printing, disperse dye sublimation and more. The market value of global digital textile printing is predicted to be around US$9 billion by 2027 and global digital textile printing machinery is predicted to be around US$2.25 billion by 2028.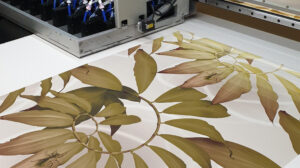 3D, AI and Big Data: 3D technologies being used in fiber experiment and imagination, fabric construction, designing and producing apparel, making prototypes and samples, fabric designing etc. This technology virtually visualizes garments before producing any fabric, product and wase, hence, it solves the overproduction issues and increases sales speed and minimize operating costs.  Artificial Intelligence (AI) is being used in production automation and inspection, it also useful in post-production specially while the products are ready to roll-out in the market, the photoshoot on models can be done virtually based on AI, so turn-around can be faster. Bigdata is very useful for the correct decision at correct time i.e., decision related to procurement, new product launch, exploring new territories, acquisitions, market research etc. With cloud hosting, data can be quickly transferred to any place across the world.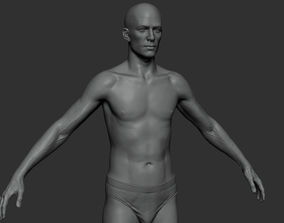 We will come soon with one more article on these topics.