In 1998 Boo.com was the first e-commerce platform, they followed by net-a-porter.com which is a biggest in fashion e-commerce nowadays. Amazon.com started e-commerce business in 2002. Since more then 2 decades, fashion and apparel e-commerce segment is expanding and being bigger day-by-day, few of the reasons are, digital innovations, changes in consumer purchasing and spending habits, comfort, quality and variety, instant customer support, digital currencies and payment options, rising globalization, cheap options, second-hand products availability and many more. Recently one more segment or feature added in e-commerce is DTC (Direct to Consumer), brands like Gymshark, Chewy, Shein are the front-runner in it.
E-commerce means, an electronic commerce, both activities such as buying and selling happens online (digital) and other activities or processes also happens online such as payment, supply chain management, data management, inventory management, order tracking and support, mobile commerce support etc. The top and famous e-commerce sites are Zalando, Net-a-Porter, Myntra, Zara, Shein, Ajio, Boohoo, Asos, H&M, Shopbop, Vinted, Gap, Gymshark, Jabong, Koovs, Ebay, Lululemon, Amazon, Walmart, Meesho and more. E-commerce is contributing a lot in the revenue generation, as per the report, online sales will account for 24% of total fashion market revenue in 2023, it is up from 22% in 2021, and thus the future looks more brighter for fashion/apparel e-commerce.
E-commerce Trends, that is the new term has been emerged globally in digital trade segment, fashion houses, apparel and fashion brands, e-commerce associates and experts, market researchers etc. are spending lot of time and effort in understanding the consumer's behaviour and industry trends. The 2023 e-commerce trends include are Sustainability, Social commerce, Branding through online creative ads, customization etc.
Global fashion e-commerce is forecasted to reach around US$850 billion in 2023 and by 2027 it is forecasted to reach around US$1.5 trillion. The global apparel e-commerce market size was valued US$ 553 in 2021 and it is expected to further increase y-o-y, the workforce size of e-commerce is around 450 million globally. Digital innovations and new technologies are gearing up fashion/apparel e-commerce industry, few of them are as listed:
AI (Artificial Intelligence) and AI based inventory management
Bigdata (Cloud based data management)
Easy to use navigations
3D technologies and IOT (Internet of Things)
Mobile and Social commerce
VR (Virtual Realty) and AR (Augmented Realty)
Blockchain and photography
There are variety of products available in e-commerce such as casuals, formals, sportswear, workwear, fitness apparels, jeans, swimwear, intimate wear, lingerie and under garments, kids wear, coats/overcoats/blazers, accessories, shoes and many more items.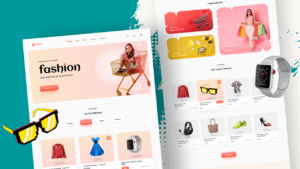 In the next edition of the subjected article, we will explore new technologies in detail.