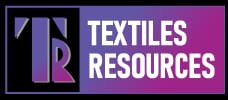 Press Release – New textile media platform has been launched in July 2023.
The global textile, apparel and fashion industry news media platform  www.textilesresources.com has been launched during July 2023, it aims to cater their readers with daily news and updates about global textile, apparel and fashion industry, informative and knowledge based articles written by subject matter experts, global trade shows and events updates and interviews of industry experts, top professionals and influencers. Launched during first week of July 2023, the platform has reached 1000+ pageviews within the first month itself and the number is showing a positive growth in the second month.
"The website statistics are showing positive growth and it is a confidence booster for me. Sor far, website is being browsed in 25+ plus countries, United States is on top and second is India. Many companies have considered the platform for their press release distribution, these companies are fashion brands, large manufacturers, allied industry service providers, government and semi-government institutional and set-ups, trade show & events organizers, associations and so on. The readers can also read information-based articles to enhance their knowledge. Interviews section will cater interesting and read-worthy questions-answers with industry professionals and influencers. Also, Trade Fairs section is a calendar of leading trade shows, events, conferences happening across the world for textile/apparel/fashion industry, viewers can check the details and schedule their visit." Said by Bhargav, Founder and Chief Editor of the website.
The platform is catering all the informative content free-to-read, there is no paid subscription required to browse the website, it is a knowledge sharing cause! There will be few more features to be launched, this includes some more free content and a paid Software as a Service (SaaS).
"I am working towards creating awareness about the platform and bringing more organic and industry relevant traffic to the website, we are committed to reach a new milestone every month in regard to the website performance. As my educational background is from the same industry i.e., textile, apparel and fashion, and my professional experience is mainly from B2B and B2C, both these factors are helping me in this venture. I am glad that the industry is accepting and supporting my efforts" submitted by Bhargav.
The media website is based at Ahmedabad, a leading textile cluster of India, but the readership is global. For more information, please visit https://www.textilesresources.com/ or write to editorial@textilesresources.com