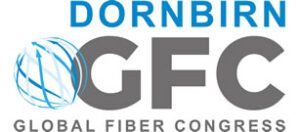 About an Event:
The Dornbirn-GFC sees itself as an innovation platform for the global fiber, textile, nonwovens, equipment and mechanical engineering industry and is intended to act as a generator of ideas and a network. This is reflected not only in the increasing number of participants, but also in their international origin.
120 expert lectures
2nd Lenzing Young Scientist Award
3 Innovation Days
The organizing team of the Dornbirn GFC took the spirit of the Innovation Days and developed a higher quality offering for participants and visitors. As part of the Dornbirn GFC, the 3rd Innovation Days will be given a larger platform. In cooperation with FashionForGood and PWC(PriceWaterhouseCoopers), the 25 participants of the 3rd Innovation Days will start pitching their innovations on the opening morning. More than 500 professionals will follow the short intro of each young company. The heart of the Innovation Days – the Contact Point – is located in the large Foyer of the event location. At this place the expert audience and the participants of the Innovation Days will connect.
FashionForGood "is here to make all fashion good" is a company with a great deal of experience in the "fashion industry" and the many innovations in this area – FashionForGood will accompany the young, innovative entrepreneurs through the congress and open up further dimensions.
Benefits:
PLATFORM FOR INTERNATIONAL EXCHANGE OF EXPERIENCES
The organizer of the annual Dornbirn-GFC is the Austrian Fiber Institute based in Vienna.
The Austrian Fiber Institute was founded in 1960 by fiber producers and the Austrian textile industry for the purpose promoting the market introduction of fibers and products made from them
The exchange of information and experience between producers, processors and workers of these raw materials in textiles, nonwovens and other applications of contact with technical schools, universities and associations with the same or similar objectives
The organization of the Dornbirn-GFC as a platform for the international exchange of experience in close coordination with CIRFS/Brussels, the umbrella organization of the European man-made fiber industry.