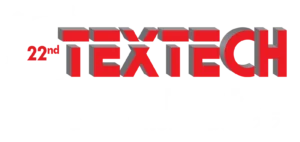 About the Show:
CEMS-Global USA's International `TEXTECH series of Exhibition' has reached its accession in popularity in South & South-East Asia & North Africa having organized extremely successful editions in Bangladesh, Morocco & Sri Lanka. 'TEXTECH Bangladesh' has been serving the Textile & Apparel Industry sector of Bangladesh for the last 21 years now and apart from being the Oldest & Biggest Textile Garment Technology & Machinery Expo of Bangladesh, it is the ONLY International branded series of Exhibition of its kind being held in Bangladesh, Morocco & Sri Lanka annually. After the successful 21st edition of Textech International Exhibition held in 2022, CEMS-Global is pleased to present once again its 22nd annual edition in Bangladesh as '22nd Textech Bangladesh 2023 International Expo'. As usual in all these years, `Textech' will once again be a great B2B platform and a unique B2B networking opportunity for Textile Garment Machinery manufacturers of Bangladesh to interact face to face with Textile & Apparel manufacturers in the biggest B2B platform Bangladesh can offer. Bangladesh exports Apparels worth over US$ 42 Billion to nearly 120 countries.
The Textile & Apparel Industry of Bangladesh is still undertaking a massive machinery up-gradation and importing the latest machinery with technological advancements; to ensure product quality, and the ability to produce & export value-added goods. For the past 21 years, 'Textech' has been providing a perfect one-of-a-kind and one-stop solution to the visitors and a platform for the exhibitors to interact directly with the buyers/importers for a perfect buyer-seller meet and a strong under-one-roof marketplace for the ever-growing Textile & Garment industry of Bangladesh.
Reasons to Participate:
Textech Bangladesh 2023 is a Comprehensive International Exhibition featuring Worldwide Textile Apparel Technology & Machinery, focusing on the entire Textile & Apparel Industry of Bangladesh.
In the fiscal year 2021-2022, Bangladesh exported garments worth US $42.613 billion, making it the second-largest apparel exporter in the world.
Textech Bangladesh is the Oldest and Biggest International Exhibition of Bangladesh serving the Textile & Apparel Industry of Bangladesh for the past 22 years.
Bangladesh imports textile and garment machinery worth more than $4 billion in Bangladesh, and growing by 20 per cent annually because of increasing capacities and upgrading of new Machinery.
The Bangladesh Garment Manufacturers Exporters Association (BGMEA) revealed it is eyeing a 10% share of the global apparel market by 2025 and is aiming for an export target of US$100bn by 2030.
Participate in 22nd Textech Bangladesh 2023 Int'l Expo. Meet and connect with potential Machinery buyers through the Expo.
Bangladesh is one of the countries in South Asia leading the race for shaping up for the Textile & Apparel machinery upgrading & exports to the US & EU.